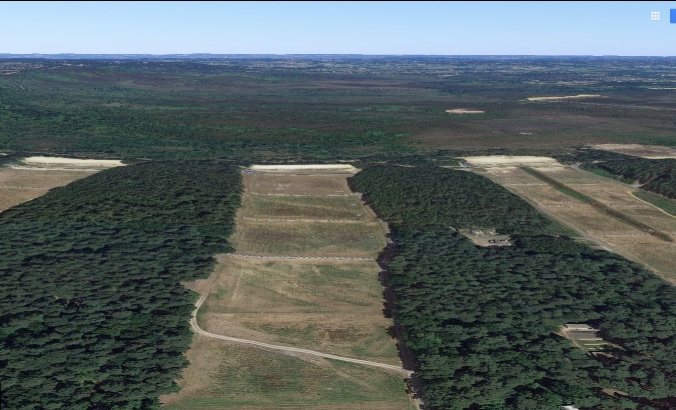 The falling plates are shot at the Army Training Centre in Pirbright.
Come out of the NSC Bisley and turn right ( > ) onto Queens Road.
When you reach Billesden Road turn right ( > ).
Follow Billesden Road until you reach the front gate of the ATC.
Google maps link to ATC Pirbright.
STOP at the gate and show them your pass (most important that bit if you don't want to spoil the day for everyone).
Carry on down Brunswick Road, go straight over the mini roundabout and carry on until you get to the Sandes Soldiers & Airmens Centre on the right.
Turn right ( > )after the Sandes S&A Centre and follow the road past the accommodation blocks until you see the fence with a gate that leads onto the range area (the road at that point is covered with lines so it's easy to spot).
Turn right ( > ) through the gate and bear left ( < ), the car park is there.
Park up and walk up the hill to the range.