Training has been seriously effected by Covid 19 and the restrictions that have come with it.
But there is an upside to it, in that I am stuck in the house and able to answer any questions that trainees may have by either telephone, email or Zoom (and possibly Skype). 
All of the course material is now online (at the bottom of this page), including the multiple choice theory exam.  Trainees can go through the literature at their leisure, ask me any questions they may have, and then do the test.
At some point I will get around to doing a video presentation of the course and you can then listen (and watch) me droning on for an hour or so.
You will still need time on the range with one of our training assistants and you will need to pass a practical assessment to get your competency certificate.
Contact me for further details at:  This email address is being protected from spambots. You need JavaScript enabled to view it.   01784 740 386
Roland Wilmer (Training Coordinator, LERA)
---
If you have not shot before we have a number of LERA members who are NRA qualified instructors and we run courses for new shooters depending on demand.

We try to keep the numbers down to 2 or 4 students on each course.  Many of our new members find a like minded friend to join with them, and this is a good way of doing it as you can share transport costs and accommodation (if needed).

The course material and theory test is available online and covers the NRA disciplines of iron sighted, telescope sighted and gallery rifles, concluding with practical training/assessment on the range.
It is an enhanced version of the NRA Probationary course with an emphasis placed on Enfield rifles, especially the No 1 (SMLE) and No 4 series.
On successful completion of the course trainees will be issued with a Shooters Certification Card (SCC) that will then enable you to shoot unsupervised at Bisley (and other MOD Ranges).
For more information on SCC's see the article here.
The course costs £185 and there are no additional charges.  LERA provides the rifles and ammunition and your first year membership of the club is included.

Please note: Membership of LERA is mandatory; we cannot train non-members. 
The practical component of our course is held at The National Shooting Centre at Bisley in Surrey.
Contact the Association Training Coordinator for more details:  This email address is being protected from spambots. You need JavaScript enabled to view it.
See also the article about applying for an FAC.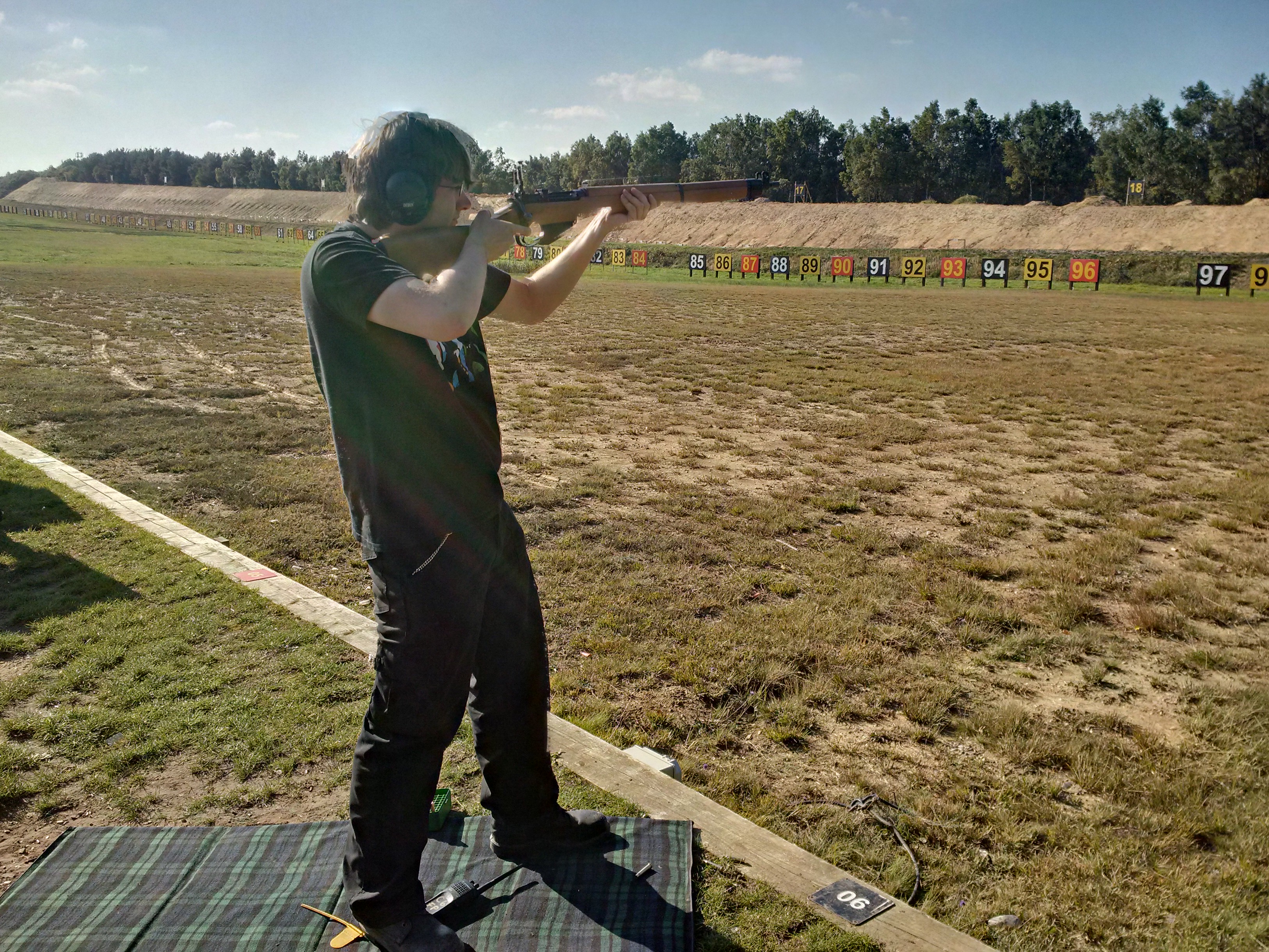 Training Manuals
All the information you need to pass the test can be found in the following manuals.
NRA Probationers Training Manual
Clubs_Criteria_Leaflet_08-16_.pdf
Online Test
Once you have read through that lot then the test is below.
Make sure that you have whatever program you use for sending emails open in the background, it will then automatically compose an email to me with your answers for me to mark, just click send.
It that doesn't work (and this has been known to happen) then just copy and paste the final page and email it to me.
At This email address is being protected from spambots. You need JavaScript enabled to view it.
You can do the test as many times as you like (until you get it right).
The pass mark is 75%, please do better than that though.
Additional Reading
Covid-19-Secure-Procedures-for-Training-and-guest-Days.pdf
Gallery-Rifle-and-Pistol-Handbook-2020.pdf
Classic-and-Historic-Handbook.pdf
BYSA_Lee_Enfield_instructors_manual_v61.pdf
Practical Test
LERA_Competency_Assessment_03-12-18.pdf
LERA_Competency_Assessment_Notes_11-19.pdf