Usually held on the first Saturday of July as part of the Imperial shoot, and is usually shot at Pirbright (next door to Bisley).
LERA always enters as many teams as possible.
Course of Fire.
2 to 4 teams of 4 shooters line up on the start line 25 yards from the firing point.
The order is given to load and make safe with a magazine of 10 rounds.
Rifles held at the trail.
When the hooter goes, shooters advance to the firing point at their own pace, you can walk if you like.
On arrival at the firing point shooters adopt the prone position, make ready and engage the targets.
Each team has a set of 10 x 12inch steel plate targets at 200 to knock down (they fall when hit).
Whichever team knocks down their targets first, wins, and goes on to the next heat.
(A draw is decided by who has the most ammunition left over).
In 2017 we won (again) and took silver as well.
The NRA filmed the event and it can be found here.
The winning team was Mark Quilliam, Josh Quilliam, Paul Quilliam, David Camp.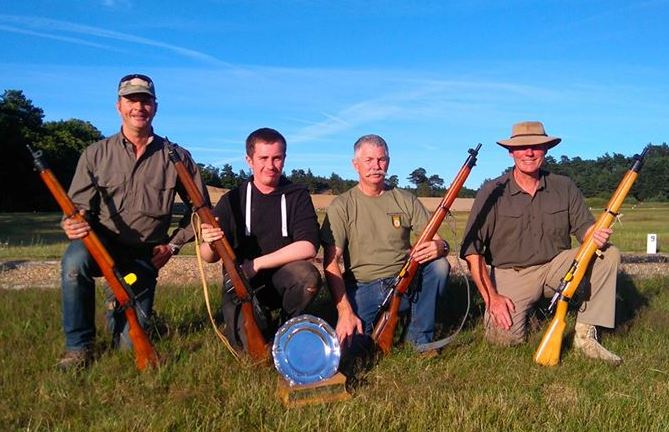 In 2016 we also won. The winning team was:
David Houghton, Paul Hope, Rowland Bradford and Roland Wilmer.
And here is a picture from 2016 to make Dominic cringe, in which he has displaced Paul Hope who can just be seen right at the back peering over the top of everybody (sorry Dom, I had to do it).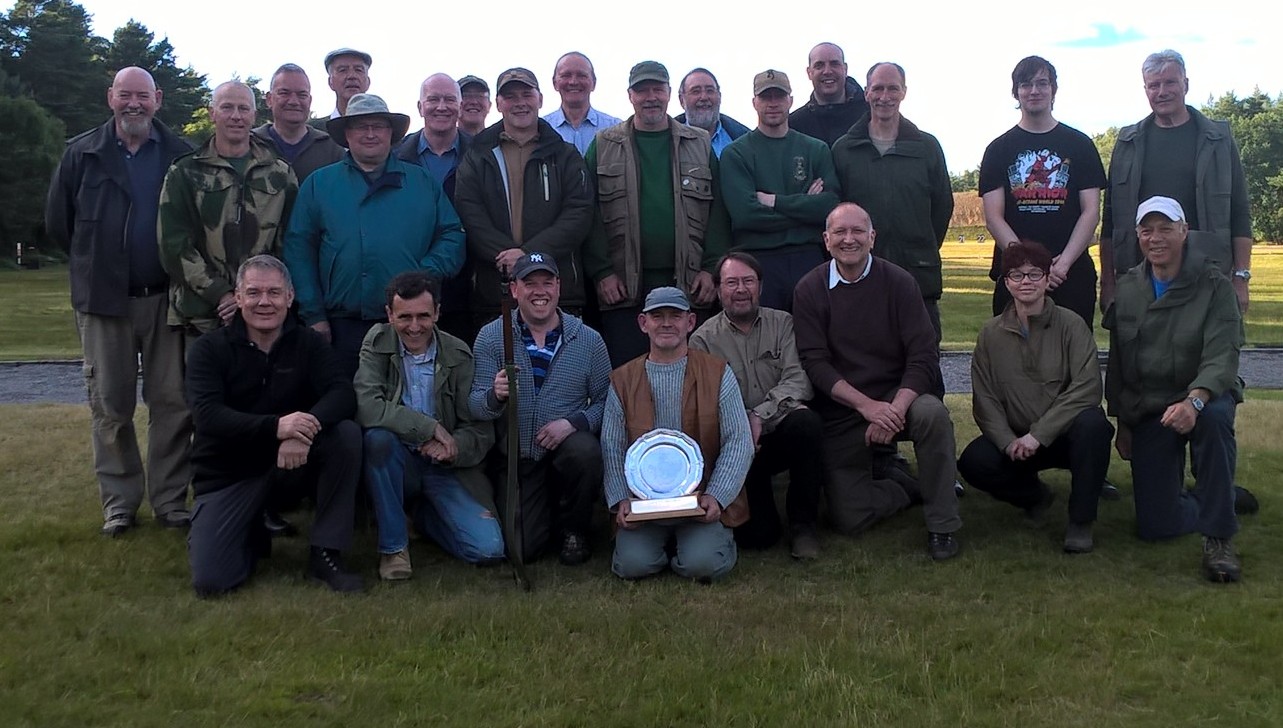 It was Pauls first ever competition, he had only just got his competency card and he just turned up in the hope of finding a slot in a team, he went home with a gold medal.  So anything is possible.